Aston Martin has produced bespoke sports cars for almost 100 years. The company began in 1913, When Founders Lionel Martin and Robert Bamford Realized their desire to build distinctive, high quality sports cars that were both exhilarating to drive and a beauty to behold. Martin regularly competed in hill climb races at Aston Clinton, and a simple combination of the name of the event and the driver gave birth to one of the most famous automotive marques.
Aston Martin's international racing debut was in 1922, when two cars competed in the French Grand Prix, rapidly establishing the marque's racing credentials. Later that year, the team went on to break ten world records at the Brooklands Motor Racing Circuit.
By 1929, the Aston Martin international model had evolved, setting new standards for road holding and handling. In racing colors, it helped Bertelli and Driscoll Triumph in the ultimate test of endurance, winning the Biennial Cup at Le Mans in 1932.
Industrialist David Brown acquired Aston Martin in 1947 and an iconic era of new DB badged coupes dawned. Brown had a passion for high performance sports cars and wanted Aston Martin to win the worldwide recognition he believed it deserved. He also recognized the enormous potential that existed for Aston Martin if he could take the company racing. Where better to prove his products than on the international motor racing circuits?
David Brown started his race efforts with DB1 and DB2, which competed well in their own class, but never contended for outright victory. It was decided that a purpose-built sports car was required; the Aston Martin DB3S made its Le Mans debut in 1952 and quickly showed potential as a competitive racer.
Production versions of DB3S were offered for sale in 1954 and, although not as powerful as the works cars, many customers experienced considerable success racing them. In the hands of the factory team, the Aston Martin DB3S went on to win its class at Le Mans for three consecutive years from 1955. 1954 Also saw the introduction of a more powerful, supercharged variant of DB3S. Aston Martin produced a total of 11 works cars and 20 customer cars.
The culmination of this customer/works racing programme was in 1959, when DBR1 swept to victory in the world sports car championship. The highlight of the programme was Aston Martin&coma;s outright win in the Le Mans 24 Hours.
During the late 1950s, a series of four works DBR1S won a total of six world championship races, setting five new lap records in the process.
Stirling moss became arguably Britain's greatest grand prix and sports car driver in 1959, when he raced a DBR1 as part of a three-car works team entry at Le Mans.
Moss acted as hare to the Ferraris, which duly expired-as did moss' engine. But his efforts left the field wide open for his teammates Salvadori and Shelby to claim a momentous first, and Trintignant and Frere to take second place in Aston Martin's finest hour.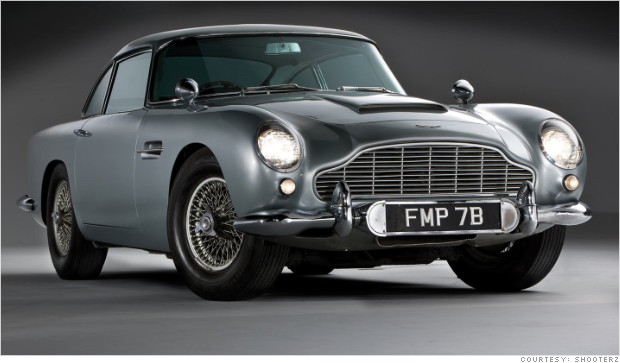 Undeterred by a pit-stop fire taking the lead car out, moss transferred to the Shelby/Fairman car and won the race and the world championship.
Aston Martin Racing was founded to return the marque to international competition. The team's first race was the opening round of the American Le Mans series at Sebring in 2005, where it scored a spectacular GT1 class victory with DBR9.